Driving Licence and Road Tax Renewal Period Extended till 31 December 2021
Published by
Hariz Ikhwan
on
9 Dec 2021
. Updated on
14 Feb 2022
(Photo Credit: The Malaysian Reserve)
The deadline for vehicle owners to renew their road tax and driving licenses have been extended to 31 December 2021, from the previous deadline of 30 September 2021. We discuss what you should do and where to go to carry out the renewal.
The Ministry of Transport (MOT) has extended the deadline for vehicle owners in Malaysia to renew their road tax and driving licences to 31 December 2021. 
This was in response to public outcry about long queues and delays in the renewal process due to the pandemic restrictions in place which led to many not being able to complete the procedure before the previous deadline. 
After 31 December 2021, law enforcement will proceed with the issuance of summons to drivers found driving with expired road tax and licences. 
Here is some information you should know before starting your renewal process.
What licences are involved?
The extension period is with regards to the Motor Vehicle Licence (LKM) or road tax, Malaysia driving licences (LMM) and also includes Goods Driving Licence (GDL), Public Service Vehicle (PSV) and the Competent Driving Licence (CDL).
Where can I renew my licence?
(Photo Credit: World Orgs)
You can approach Puspakom, Road Transport Department (JPJ) and POS Malaysia counters which have been operating at full capacity for the renewal period. Only walk-ins at these locations are allowed and the online appointment system will be paused for this extension.
Only fully vaccinated individuals will be allowed to enter these premises and you will be requested to show proof of your COVID-19 low-risk status on the MySejahtera app. 
Ensure that you follow the safety SOPs of these locations to play your part in maintaining a safe environment!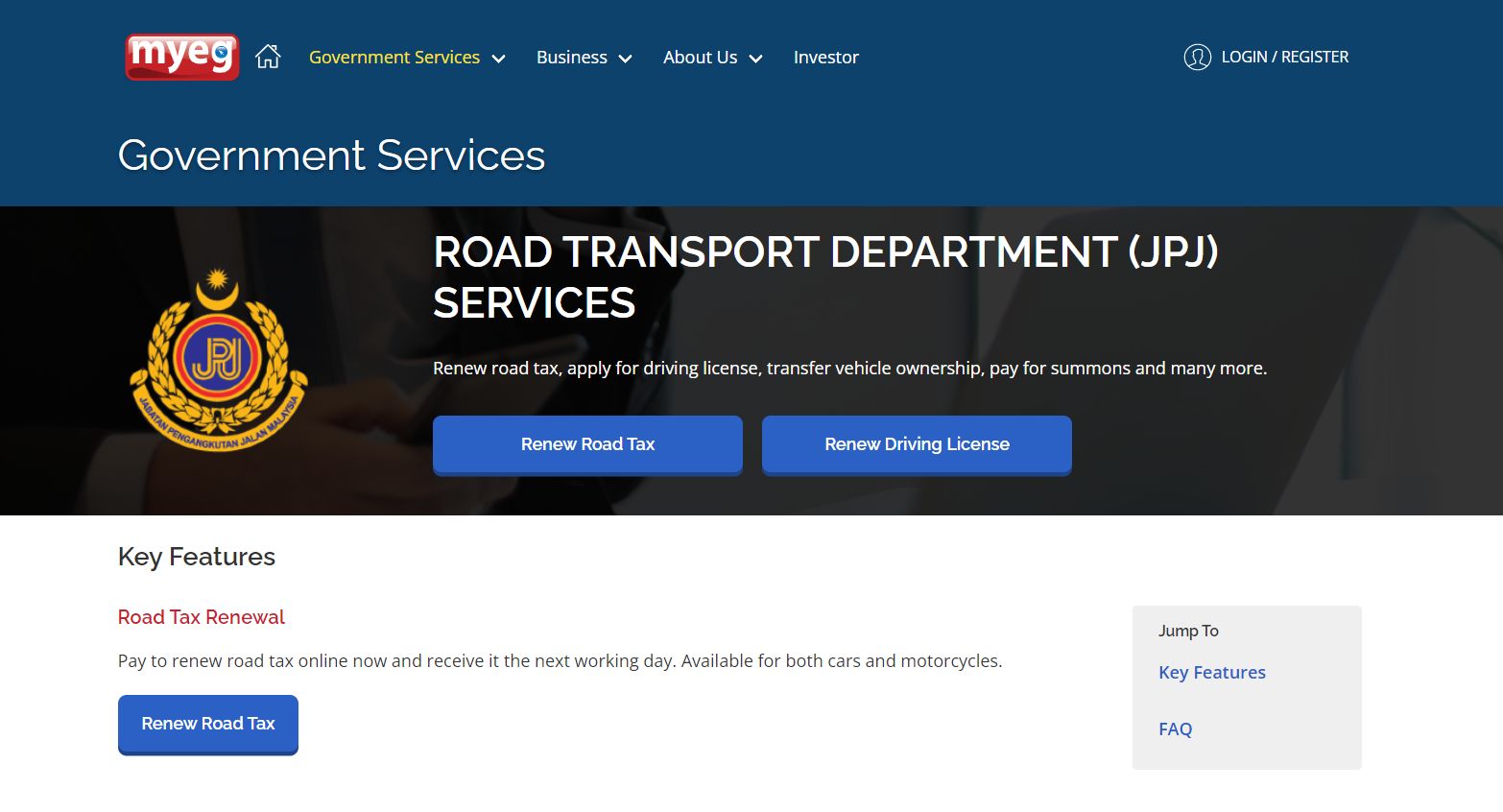 Alternatively, you are also encouraged to opt for online renewal to prevent congestion at counters especially with the recent discovery of the Omicron variant in Malaysia. Online renewals can be done through MyEG or JPJ's mySIKAP portal.
What do I need to bring?
For LKM renewal, you will need to bring your original vehicle registration certificate and valid insurance paperwork.
For drivers' licence renewal, you will need your MyKad or passport (or copies of it if a representative is undergoing the transaction), the representative's original identification, either an original or copy of your driving licence, the original representative's personal identification documents along with a 25mm by 32mm coloured photo (with a white background) and cash for the renewal fee. 
It will cost RM2 for Class A/A1, RM20 for Class B, B2 and C and RM30 for Class D licences and above. Foreigners will need to bring along a valid passport.
Be sure to renew your road tax and licenses soon so as to avoid getting fined by enforcement officers!
I want to find the highest selling price for my car within 24 hours!
---
Read more: Malaysia - Singapore Land VTL: What You Need to Know Before Travelling