In The Passenger's Seat: YS Khong Driving, Former Race Track Superstar


If you're a Malaysian car enthusiast or a motorsport fan, you most definitely have heard of 70-80s racetrack legend, YS Khong.
Please introduce yourself!
I have been a motoring writer since 2003. In 2019, I decided to go into YouTube to provide a more visual-based medium to share my motoring experiences with like-minded people.
I have always been a motorsport fan, and have been active in Motorsport since a very long time ago – I entered my first race in 1973 as a rookie, and have won many races since at various racing meets in Malaysia.
My favorite was the Series Production races held in the 1970s.
In addition to winning many races outright on the race track, I was also a Malaysian Rally Champion, winning the Rally Championships in 1981, 1982, 1984, 1986, and 1987.
Now I am a Youtuber, doing car reviews and test drives.
Could you share with us more about your YouTube content?
Since I like to drive, I do driving videos, and review cars from a driver's point of view. My signature test is to drive the car up to Genting Highlands, a very winding and hilly stretch of road with sharp bends.
Besides that, we also introduce new car models as and when they are launched, mostly as invited guests attending the launch events. After the launch, the carmakers will sometimes provide our cars to do our own evaluations.
What got you into cars and do you have a dream car?
I have always been interested in cars for as long as I can remember, starting from dismantling my first toy car as a little kid, to fixing and preparing race cars, and now making content to share the cars I drive with my subscribers.
I don't have a dream car, because I love all cars – some I love more, some I love less. For me, it's more about driving them than owning them.
As a content creator, I get to drive all sorts of cars, and sometimes, even our fans offer their cars for me to drive.
What are some challenges that you've faced while creating content?
When I first started, I knew nothing about doing videos, much less about broadcasting. Thankfully, I am a fast learner. After one editing lesson, I was able to do most of it by myself. Till now I am still learning and I've notice that I am getting better.
Talk about challenges like writer's block – I don't have any, because there is always something to talk about, and nowadays I hardly write. I just take the car, say what I see and feel, and that's it.
In fact, as a writer, I faced tougher times, but now, it all comes naturally with the car right in front of me.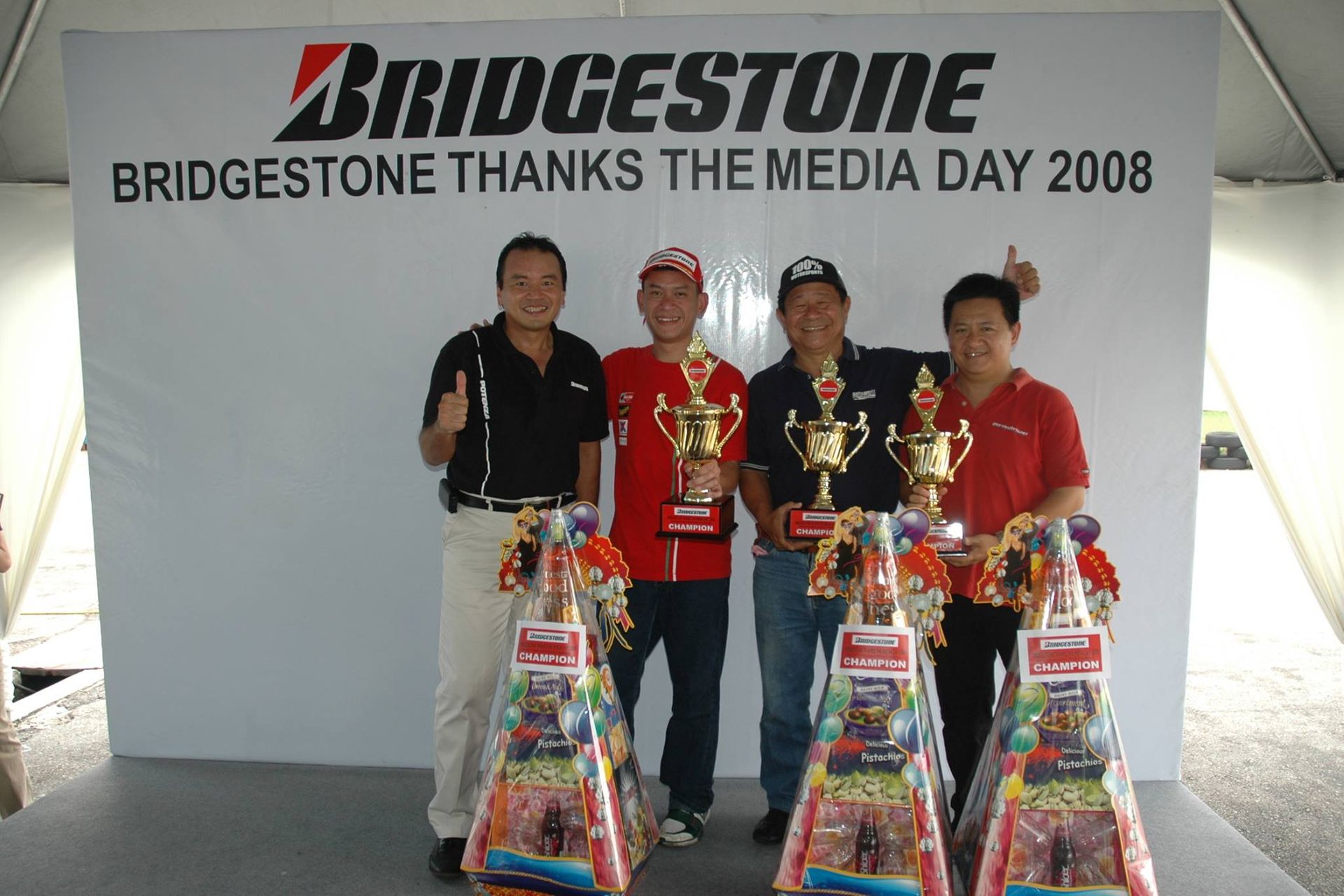 What are some memorable driver reactions to your photos or videos?
What keeps me going are the positive comments I get for my videos. By studying their feedback, I get to know my audience better. I try to do more of what they like, within reason, of course.
Some like that I give some tips about driving whilst on the road, and some like my cornering and steering movements. The main difference in my videos is that they are mostly natural and rarely scripted..
I know for a fact that lots of our viewers like to watch my foot action – not the best, but enough to let people know what is going on with my hands and feet movement while driving on the road.
Looking back, what have you learned as an automotive content creator? And what's your proudest work?
As an automotive content creator, I know that you need to have an angle that is different from others to stand out. I drive well, so sharing my driving tips helps, as there are many who appreciate it. It is not about showing off but letting others see, judge, and learn if they want to.
I think that my personal understanding of the automobile is also important – if you have the knowledge, you are able to tell more stories to make your content interesting, and being natural is crucial.
My proudest moment is when a video does well, and I get a lot of positive comments.
Any advice for aspiring automotive content creators?
I think the biggest obstacle to one's success is oneself. People fail before they even start because they are afraid of failure.
To me, if you want to do something, study how you can best do it, and then start. It's okay to just start, and if it fails, go do something else.
And how do you know if it was the right choice? – You don't.
My wife tells me I MAY be in the wrong line because she showed me a video of "how to plant onions in a styrofoam box" and it got 2.6 million views in a month, whereas none of my videos have achieved that.
Nobody knows what they are supposed to do, which is the right path for them. However, if you enjoy watching driving videos or knowing more about automotive, you can keep up with YS Khong on his Facebook page!
This interview was conducted by Sheau Wei Foo.
This interview has been edited and condensed.
All images used can be credited to YS Khong Driving.
I want to find the highest selling price for my car within 24 hours!
---
Read more: Malaysia Popular Attractions Parking Guide: Sri Maha Mariamman Temple/Petaling Street Market