The New Maserati GranTurismo, Now Powered By Petrol Or Electricity
Published by
Hariz Ikhwan
on
17 Oct 2022
. Updated on
2 Nov 2022
Maserati has revealed the next generation of one of its most popular models, the GranTurismo, available with either a turbocharged V6 or a fully electric powertrain.
With the previous generation GranTurismo winding up production in 2019, Maserati has not had a front-engine two-seater in its lineup. But all that is about to change with the new GranTurismo, which is set to be released for the 2024 model year.
The new GranTurismo will be available in three versions, the Modena, Trofeo and Folgore. The Modena and Trofeo will be fitted with Maserati's new turbocharged 3.0-litre V6 "Nettuno" engine. The engine will produce 490 horsepower in the Modena, while the high-performance Trofeo will have 550 horsepower from the same engine. 
The GranTurismo Folgore, on the other hand, will receive a fully electric powertrain. It will have 800V electric architecture, a battery capacity of 92.5 kWh and support DC charging up to 270kW. Producing 760 horsepower, power is transmitted to all four wheels via three electric motors, one at the front and two at the back, with each rear wheel being powered by one electric motor. 
Brand new chassis architecture features on the new GranTurismo, which comprises primarily of aluminium and magnesium, as well as some high-strength steel. Maserati also claims a "best in class weight" for this new chassis, with the Modena and Trofeo versions weighing no more than 1,795kg, and the Folgore weighing 2,260kg.
Additionally, the shape of the battery pack on the GranTurismo Folgore is packaged in a T-shaped structure that runs along the car's central tunnel, allowing it to retain the sleek and low-slung looks that it is best known for.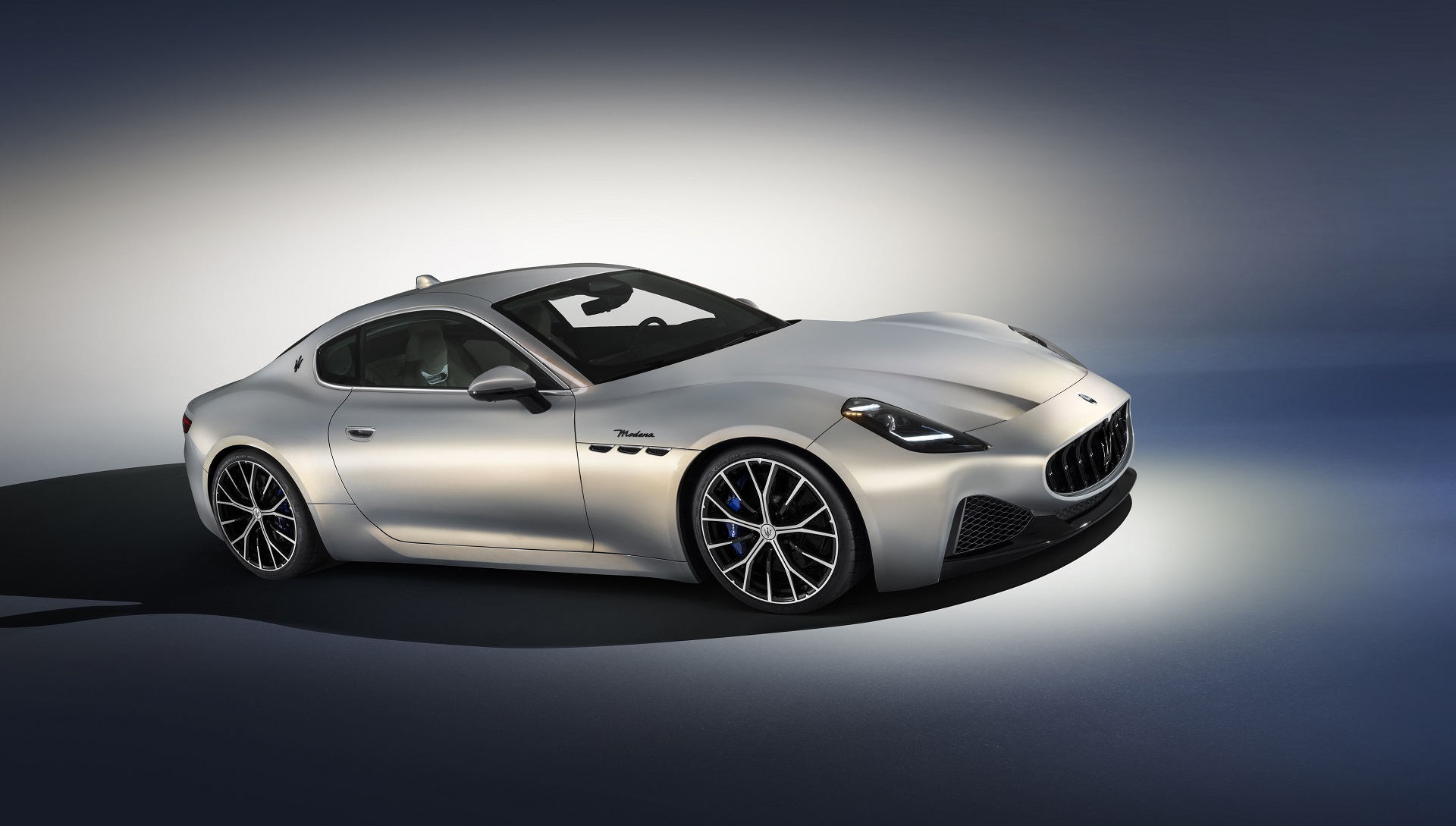 With the new chassis technology also comes with a new digital suite in the cabin, featured advanced cyber technology and the capability for over-the-air updates. The cabin also receives the new Maserati Intelligent Assistance infotainment system, operated through a 12.3-inch touchscreen, and a 12.2-inch screen for the digital gauge cluster.
At launch, the new GranTurismo will be available in the PrimaSerie 75th Anniversary Launch Edition. 
I want to find the highest selling price for my car within 24 hours!
---
Read more: Driving from Malaysia to Indonesia Soon to be Possible?