Following the success of Proton's X50 and X70 models, the Malaysian automotive company has announced that its new 7-seater SUV, the Proton X90, will be launched sometime in 2023.
The X90 was supposed to already have launched, with previous targets set for Q3 2022. However, delays as a result of the Covid-19 pandemic and the Movement Control Order (MCO) enforced by the Malaysian authorities made this an unrealistic goal. With the world returning to normalcy —or at least, embracing a new normal— development and production have resumed, with 2023 being the new target for launch.
Size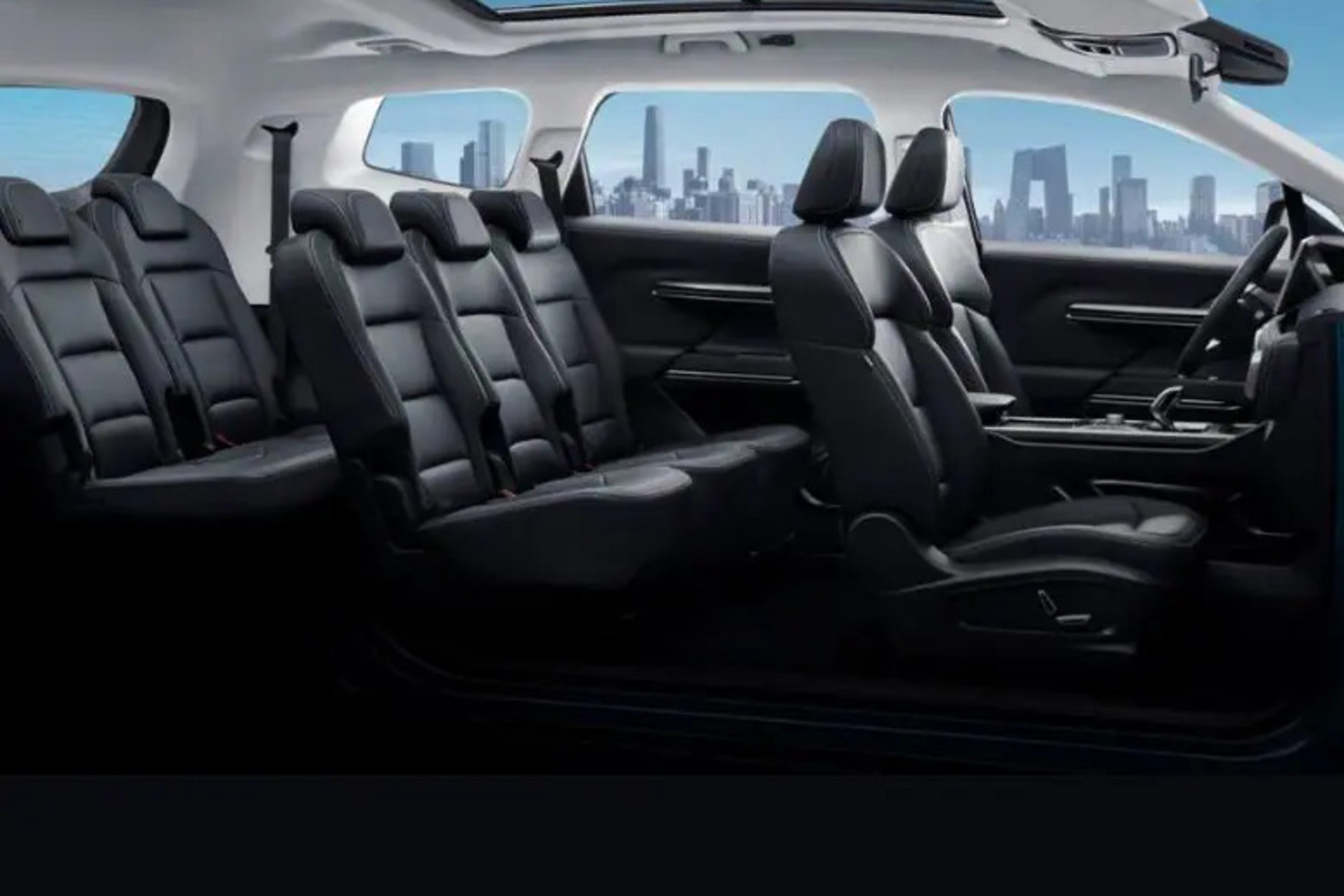 Based on the 2022 Geely Haoyu, the Proton X90 is slightly bigger than the X70, measuring 4.835 metres long, and 1.9 metres wide, whilst standing at 2.815 metres tall with a wheelbase of 2.815 metres. You could say that its size is somewhere between the smaller Hyundai Santa Fe and the larger Mazda CX-8. 
From the promotional photos provided, the seat sizes and legroom available for the second or third row seem to be identical which is a nice trait, considering how squeezy third-row seats can get for adults in some of the other vehicles in this class.
With regards to boot size, it's only 257L of space when you have the third-row seats up but that figure goes up to 1200L when you fold them down.
Specs
As an educated assumption, we expect the Proton X90 to come in multiple variants. It could potentially follow the Proton X70MC and be available in both 1.5-litre and 1.8-litre variations.
Back in November 2021, Proton unveiled the 1.5 litre 3 cylinder 48V hybrid system that produces 190PS at 5,500rpm with 300Nm of torque from 1,500-4,000 rpm to boot. We expect the X90 to carry this engine for at least one of its variants while another might carry some type of 1.5 litre 3 cylinder non-hybrid option. 
Price
Based on the X50 and X70 models, we expect the X90 to cost somewhere around RM135,000 to RM150,000. Be sure to watch this space to find out more accurate prices when we know more!
I want to find the highest selling price for my car within 24 hours!
---
Read more: 2023 Audi R8 Coupé V10 performance RWD Released, Will Be The Last of Its Kind