Unleash Off-Road Possibilities with the All-New Electric Countryman SE ALL4
Published by
Gladys Kong
on
26 Oct 2023
. Updated on
21 Nov 2023
In the landscape of eco-conscious travel, Mini is making a bold statement with the introduction of the brand-new electric Mini Countryman SE ALL4. As an automotive journalist, my task is to unravel the intricacies of this exciting addition to the electric vehicle sector, shedding light on its abilities, features, and design that are set to reshape our understanding of eco-friendly and adventurous driving.
Under the hood of the Mini Countryman SE ALL4 reside two potent electric motors, which jointly produce an impressive 313 horsepower and 494 Newton-meters of torque. This dynamic duo propels the SE ALL4 across various terrains with ease, accelerating from 0 to 100 kilometers per hour in just 5.6 seconds and reaching a top speed of 180 kilometers per hour.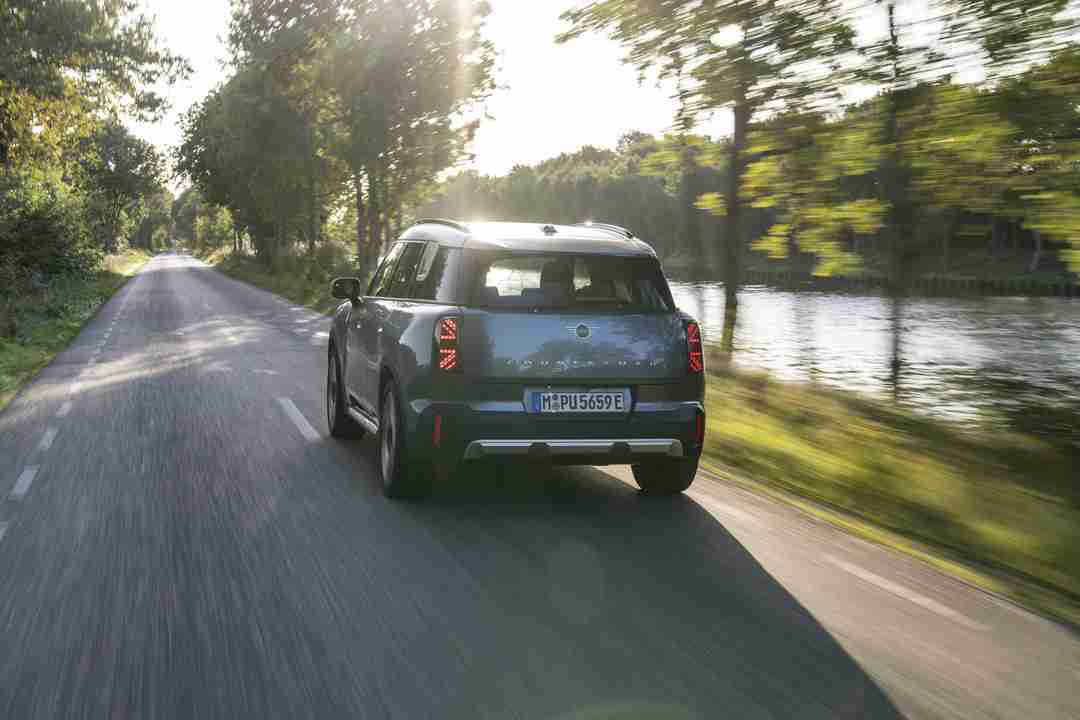 At the heart of this electric powerhouse lies a robust 66.45 kWh battery, meticulously engineered to provide not only ample power for thrilling performance but also the endurance needed for extended journeys. With this impressive energy capacity, the Mini Countryman SE ALL4 stands ready to tackle any adventure, offering both the confidence of range and the eco-consciousness of emission-free travel.
Charging an electric vehicle is a critical concern for many prospective buyers. The Mini Countryman SE ALL4 tackles this issue with rapid DC charging, peaking at 130 kW, allowing you to charge the battery from 10 percent to 80 percent in under 30 minutes. The Mini app further simplifies the charging process, enabling users to optimize and customize their charging experience. The introduction of the Plug & Charge system adds convenience by eliminating the need for additional authorizations at compatible public charging stations.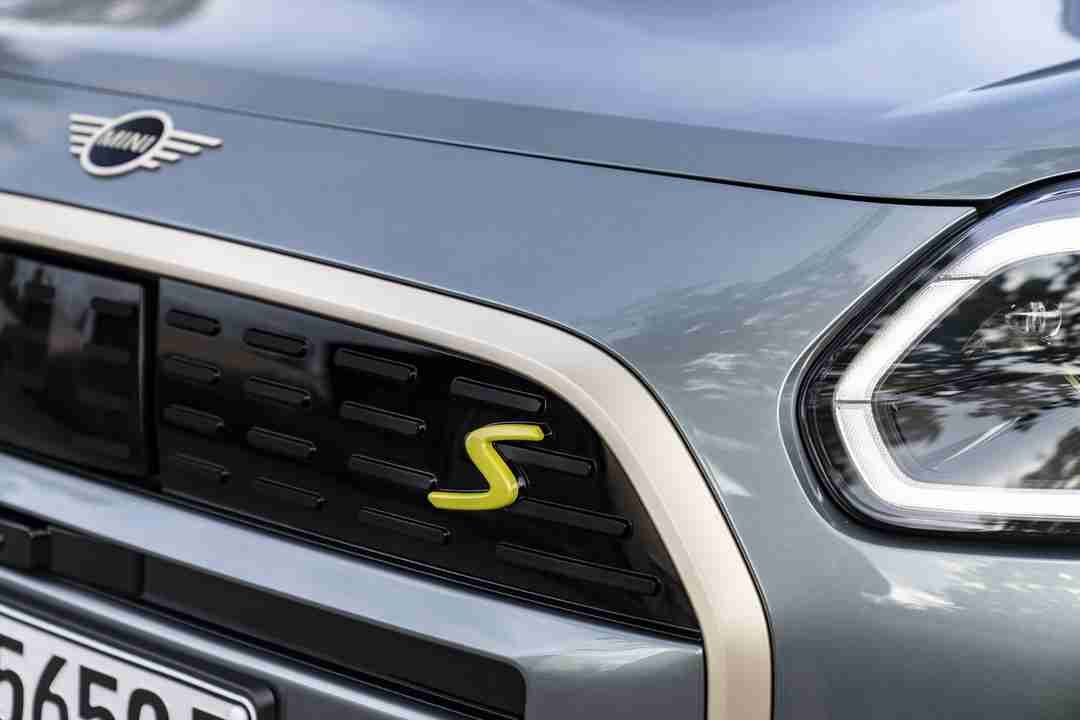 The Mini Countryman SE ALL4 does not just offer impressive electric performance; it also prioritizes safety and convenience. Equipped with the Driving Assistant Professional, this electric crossover reaches Level 2 automation, enabling partially automated driving on motorway-like routes. Drivers can momentarily remove their hands from the wheel at speeds up to 60 kilometers per hour while remaining attentive and prepared to intervene. The system can also identify suitable gaps in traffic for lane changes and adapt the speed accordingly.
The SE ALL4's design showcases its rugged character with vertical body elements, a striking front grille, distinctive headlights, and a sculpted bonnet. The vehicle's shorter overhangs and sleek contours add elegance to its silhouette.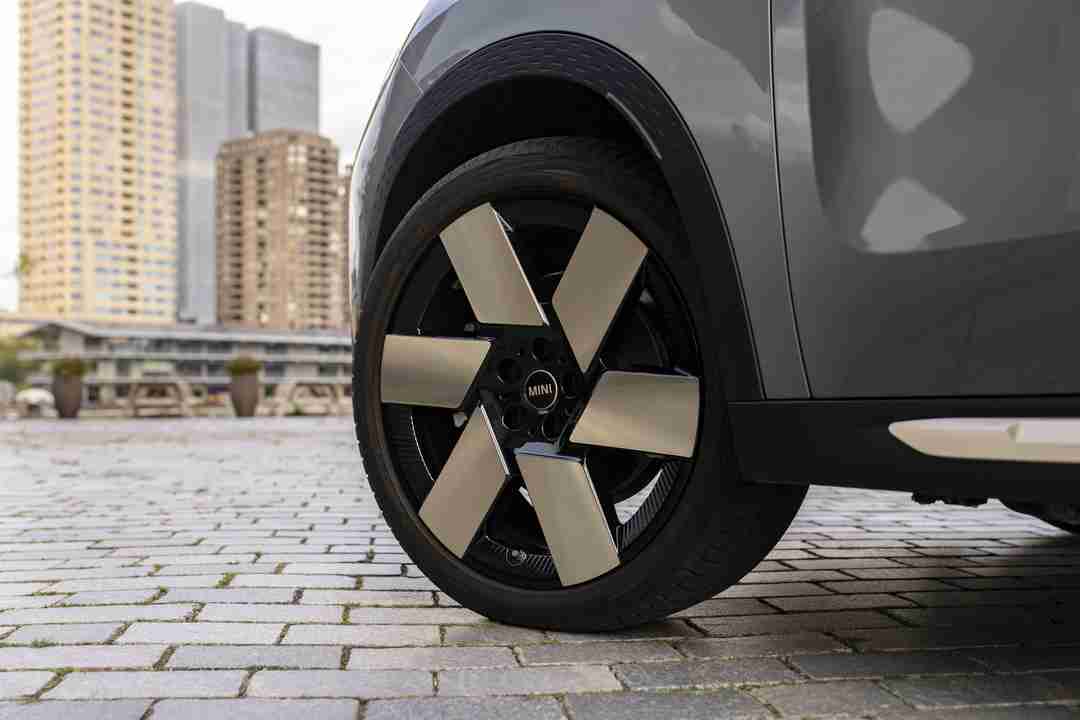 Enhancing its visual charm, the vehicle boasts finely tuned light-alloy wheels, with some models sporting sizes of up to 20 inches, contributing to an impressive low drag coefficient of 0.26. Furthermore, the C-pillar design proudly showcases the distinctive ALL4 logo while providing structural reinforcement to the extended roofline, resulting in a unified and sleek appearance at the rear, accentuated by flush-mounted rear lights.
Inside, the Mini Countryman SE ALL4 combines advanced technology and premium materials. A round OLED display serves as the focal point, offering control over infotainment and assistance systems.
The Mini Operating System 9 provides intuitive control through touch or voice commands, while Mini Experience Modes deliver immersive driving experiences with unique lighting graphics. 
Mini's attention to detail goes beyond performance and design. The inclusion of Mini Driving Sounds allows you to curate your driving experience further. These innovative sounds, generated by the electric powertrain, offer a unique auditory dimension to your journey, immersing you in a world of futuristic, eco-conscious driving, all while maintaining a serene cabin ambiance. Whether you prefer a futuristic whirr or a subdued hum, the Mini Driving Sounds add a personal touch to your electric adventure, enhancing the overall driving experience.
Passenger comfort takes center stage in the Mini Countryman SE ALL4, with a thoughtful emphasis on increased shoulder and elbow space for both front and rear seat passengers. This design consideration not only enhances the overall ride experience but also ensures that extended journeys are enjoyed in utmost comfort, making the Mini Countryman SE ALL4 an ideal choice for both daily commutes and long-distance travels. Whether you're driving with friends or family, everyone on board can relish the spacious interior, making every trip a pleasurable and inviting experience.
The cockpit boasts a modern, clear look, featuring a two-tone textile-designed dashboard, further enhanced by the panoramic glass roof. Redesigned trims offer a range of modern interior concepts, providing a touch of personalization.
Find out your car's worth now, absolutely free: https://bit.ly/Hassle-Free-Valuation
Original article and pictures provided by

I want to find the highest selling price for my car within 24 hours!