9 Iconic JDM Cars Every Petrolhead Should Know in Malaysia
(Photo Credit: Pinterest)
Malaysia has a thriving car culture, and it's no secret that many Malaysian petrolheads have a deep appreciation for Japanese Domestic Market (JDM) cars. These vehicles, known for their precision engineering, sleek designs, and thrilling performance, have captured the hearts of enthusiasts around the world. In this article, we'll explore nine iconic JDM cars that every petrolhead in Malaysia should be familiar with.
Nissan Skyline GT-R
(Photo Credit: ProDriver)
The Nissan Skyline GT-R, often referred to as the "Godzilla," is a legend in the JDM world. Known for its all-wheel-drive system and formidable RB26DETT engine, the GT-R has a strong presence on Malaysian roads. The GT-R's racing heritage and striking design make it an unmistakable symbol of JDM supremacy.
Mazda RX-7
(Photo Credit: @stick_shift_studioz)
The Mazda RX-7 is an iconic JDM sports car known for its rotary engine. The Wankel rotary engine provides a unique and high-revving driving experience that has captivated car enthusiasts in Malaysia. The RX-7's sleek and aerodynamic design, coupled with its agile handling, makes it a beloved classic.
Honda NS-X
(Photo Credit: @benzinworld)
The Honda NSX is a supercar that broke the mold when it was introduced. It combined Japanese precision engineering with exotic car performance. Its lightweight chassis, mid-engine layout, and VTEC-equipped engine have made it an enduring symbol of JDM excellence, capturing the hearts of Malaysian car enthusiasts.
Toyota Supra
(Photo Credit: MotorAuthority)
The Toyota Supra is an icon in the world of JDM cars. It's renowned for its powerful inline-six engine, rear-wheel drive, and timeless design. Enthusiasts in Malaysia love the Supra for its performance capabilities and the tunability of its 2JZ engine. Whether it's a classic A80 model or the newer A90, the Supra continues to capture the hearts of petrolheads in Malaysia.
Nissan Silva
(Photo Credit: @wx.photoz)
The Nissan Silvia is another beloved JDM car, known for its elegant design and rear-wheel-drive configuration. Enthusiasts admire the Silvia for its balance and agility, which makes it a popular choice for drifting and custom modifications in Malaysia.
Mitsubishi Lancer Evo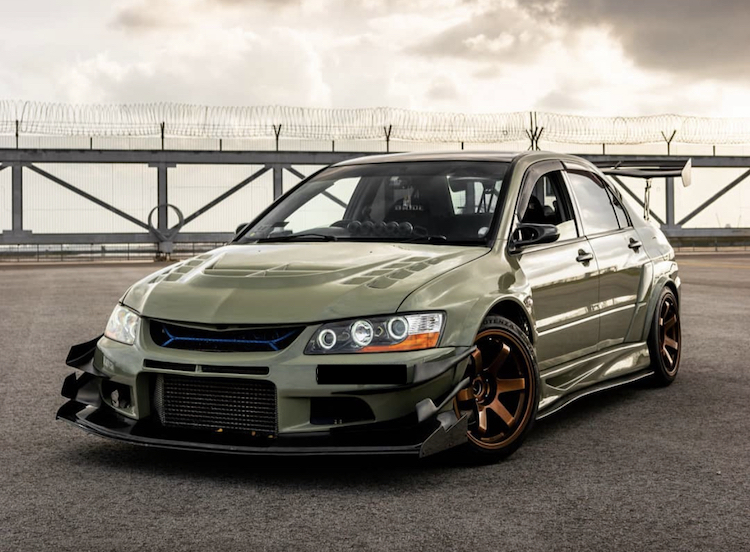 (Photo Credit: @stick_shift_studioz)
The Mitsubishi Lancer Evolution, or Evo, is a high-performance sedan that has earned a strong fanbase in Malaysia. Its turbocharged power, advanced all-wheel-drive system, and rally-derived pedigree have made it a popular choice for those who seek an exhilarating driving experience.
Mitsubishi GTO
(Photo Credit: Road And Track)
The Mitsubishi 3000GT, also known as the GTO, is a less common but equally impressive JDM sports car. With its advanced technology, twin-turbo V6 engine, and four-wheel steering, it offers a unique driving experience that some Malaysian enthusiasts value.
Subaru Impreza WRX STI
(Photo Credit: @teshimades)
The Subaru Impreza WRX has a strong following in Malaysia, thanks to its rally heritage and turbocharged power. The distinctive blue and gold livery of Subaru's World Rally Team has become a recognizable sight for enthusiasts. The WRX's all-wheel-drive system and boxer engine have made it a favorite for those who love both speed and practicality.
Toyota AE86
(Photo Credit: @eittochi86)
The Toyota AE86, celebrated in popular culture through shows like "Initial D," is an affordable JDM classic adored for its lightweight design and rear-wheel-drive dynamics. Malaysian petrolheads appreciate the AE86 for its pure driving experience.
Malaysia's petrolheads have a diverse range of JDM cars to choose from, each with its unique characteristics and appeal. Whether you're a fan of high-revving rotary engines, rally-inspired performance, or drift-ready rear-wheel-drive platforms, the world of JDM cars offers something for everyone. These nine iconic JDM cars should serve as a starting point for any Malaysian car enthusiast looking to dive deeper into the fascinating world of Japanese Domestic Market automotive excellence.
Find out your car's worth now, absolutely free: https://bit.ly/Hassle-Free-Valuation
I want to find the highest selling price for my car within 24 hours!
---
Read more: Malaysia's Mall Parking Rates 2023: Part 1