A Love Letter To VAG's EA888

We believe that the Volkswagen Group's venerable EA888 truly deserves a spot in the Internal Combustion Hall of Fame.
And for good reason too - but more on that later. For starters (no pun intended), we need to dissect just what gives a specific motor the credentials needed to attain almost-legendary status on the internet. When broken down (not literally, and again, no pun intended), these power plants seem to share various traits that the petrolhead netizen reveres.
A good place to start is the ease of which an engine can be altered to create vastly higher outputs. This is perhaps the reason why many JDM engines of the 1990s have achieved cult status in pop culture. A short history lesson is due here - back in 1989, Japanese automakers had a 'gentleman's agreement', in which they'd restrict the output of their domestic cars to just 276bhp.
(Photo Credit: JDM Garage AU)
But this is Japan, and they do not do half-hearted work. So whilst the cars have an advertised 276bhp, their engines are vastly overbuilt, and can produce double or even triple the power figures with a mild tune-up. A prime example of such a powerhouse built in this era is Toyota's 2JZ.
You can have your 2JZ in either the GTE (turbocharged) or GE (naturally aspirated) flavours, with the former being able to convincingly produce four digit horsepower figures with nothing more than just a larger, single turbocharger.
This over-engineering also has another benefit - it means the engine is versatile, and can see use in a wide range of vehicles in varying levels of power. And this translates into a large initial supply, making them a truly affordable way of generating a lot of power.
The same can be said of Chervolet's LS/LT V8s. You can find them in salvage yards all across the USA, as they came fitted in pretty much every single full-sized vehicle in the GM catalogue. Fork out a little more cash, and you can procure a brand new crate engine directly from General Motors to guarantee a clean bill of health with your new V8
So just how does the EA888 fit in this storied lineup, occupied by titans such as the RB26s, 2JZs, K20As and the LS/LTs of the world?
As with the abovementioned Japanese and American engines, the EA888 has also been fitted to a wide range of cars from the Volkswagen-Audi Catalogue. You will be able to find it in anything from a pedestrian(-looking) family MPV, to a balls-to-the-wall sporty shooting brake.
It feels just as home fitted to a large family hauler, as it does being attached to the body of a hot hatchback.
The EA888 first saw duty in 2007 and is now in its fourth generation. Before you write off this motor as yet another potentially unreliable piece of European hardware, just note that owners of earlier EA888s have done upwards of 300,000 kilometres of mileage with just regular maintenance. You'll also find literature online that suggests that these motors are no harder to maintain than a 2JZ or an LS V8 - and we are all very familiar with the track record of the latter duo.
As stock motors, they have a very high compression ratio, and reliability enhancements have been made throughout the various generations. Current motors (Gen4) have chain-driven double overhead camshafts, variable valve timing, and even adjustable exhaust valve mechanics via the use of two camshaft lobe profiles. With some minor mechanical tweaking, 400bhp can be obtained reliably.
Behind the wheel, what all the mechanical advancements translate into is an almost-relentless surge of torque, seemingly irregardless of engine revolution. This is a motor that just begs to be redlined, as it then turns petrol into a symphony of what can only be described as a wailful snarl. With every flick of its downshift paddle, this engine crackles and pops, creating an almost-orchestral reminder that motors like this will not be around forever, and that you should really live in, and saviour the moment, before being subject to the inevitable impetus of the EV apocalypse.
In an era of ever more restrictive emissions regulations, and as governments continue their tirade on fossil fuels, the EA888 is almost like a maverick. It wants you to acknowledge its existence and relevance, doing so not only vocally, but viscerally too, as it can transform even the most humdrum of cars into quite the experience.
We challenge you to find another modern motor that has the versatility and capability of the EA888, that also perfectly marries day-to-day usability to sheer and utter lunacy on open roads when you really request for it.
In the grand scheme of things, there are engines with greater provenance. But contextually, we feel that this humble four pot deserves a spot in history. It has been developed in a time where the fun police reigns supreme, seemingly also pressured by the environmentalists of the world to be more ecologically responsible. It is a refreshing proverbial bird to the eco-mentalists of the world, and proof that the Germans have a sense of humour and fun.
These are the reasons why we absolutely adore this power unit, and strongly believe that it can stand toe-to-toe with all the storied engine nameplates as mentioned above.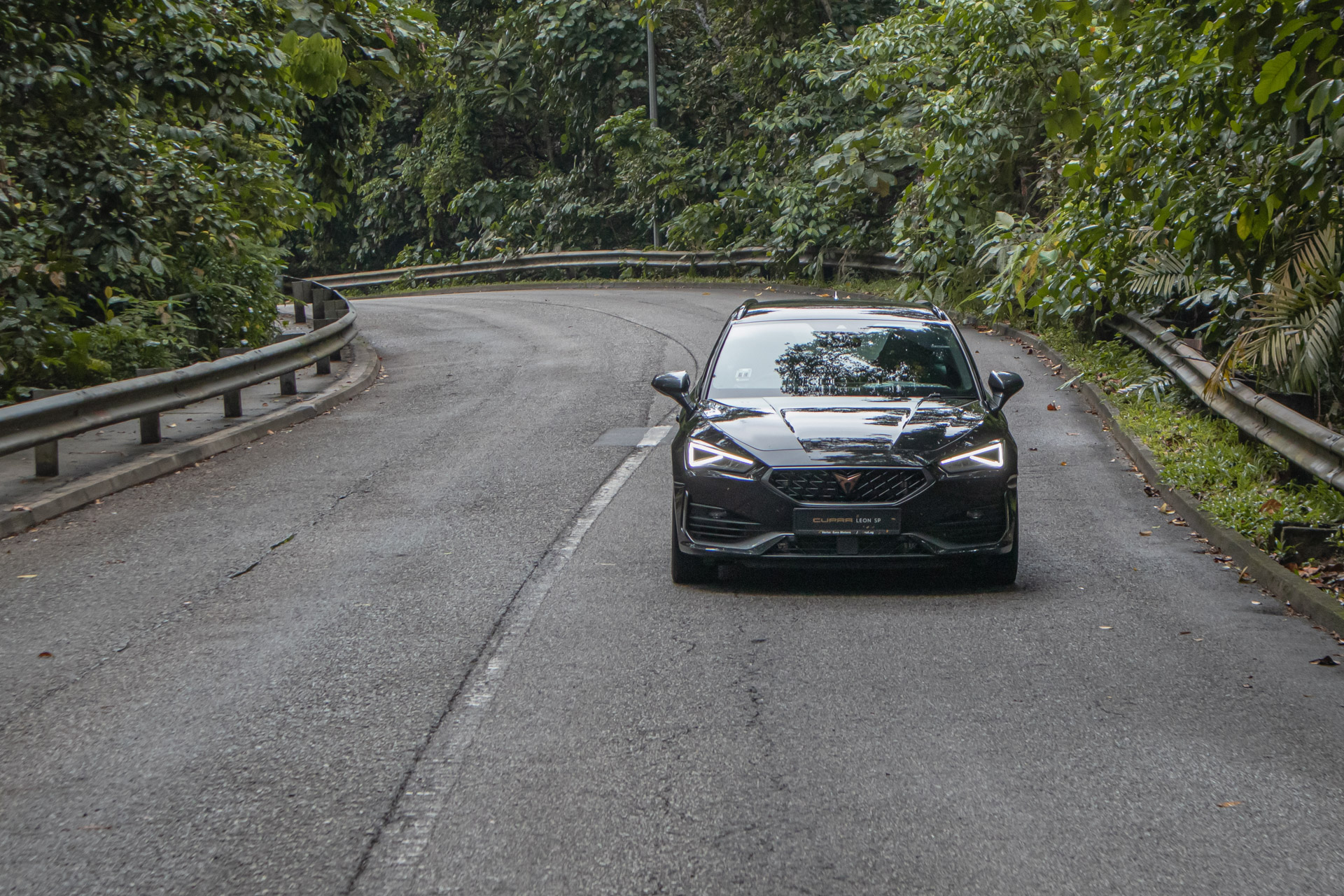 The EA888 then, is VAG's idea of the spicy Internal Combustion four pot's death rattle. We'd all be sad to see these charismatic engines go for sure, but instead of mourning its impending demise, we should celebrate the fact these engines were ever built in the first place.
I want to find the highest selling price for my car within 24 hours!
---
Read more: Can You Do A Road Trip In An Electric Vehicle From Kuala Lumpur To Singapore?