Vehicle transactions, loans, insurance, and road tax renewals are just some of the things you need to take care of as a vehicle owner. Wouldn't it be nice to have all of these centralized in one app?
Well, that's where the Motorist Automotive Super App comes in, offering all these services and more! It's the first of its kind here in Malaysia, promising convenience, greater accessibility, and a fuss-free experience to ease potential pain points in your vehicle ownership journey!
Here's a look into 10 features available on the Motorist Automotive Super App!
1) Win up to RM2000 weekly
What if we told you that the Motorist gives out money for free via the app? The catch (if you can even call it that) is that you will have to download and install the app, register your vehicle on the app, and if your vehicle plate number comes out in our draw on Sunday, you win! That's really all so get downloading. After all, who doesn't like free money am I right?
2) Fuss-free car selling process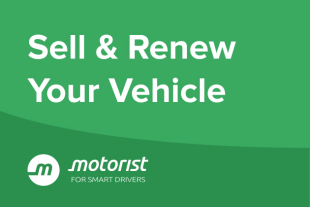 Selling your vehicle can be a tiresome process, from sorting out the required paperwork to finding the right buyer and getting the best price. Motorist deals with all the nitty-gritty legwork for you at the convenience of your mobile phone. All you have to do is provide us with your name, phone number, and vehicle number and we'll get you the best deal on your used vehicle from our vast network of 460 partners.
3) Efficient and obligation-free insurance
Similarly, there are lots of things to consider when getting car insurance. Just enter the required details into the Motorist App and our friendly sales executives will get back to you with the best quotation possible from various insurers. Don't fret, requesting a quote is completely obligation-free!
4) Manage your samans
The Motorist App can even help you keep track of your traffic fines or 'samans'! Be informed of outstanding or new summons and get notified of when you have to pay them. You can even make payment through the app!
5) Your personal E-concierge
The Motorist App even acts as your own personal e-concierge. This service will help you out in multiple areas such as notifying you when your next vehicle inspection or insurance is due, and it will even remind you about your expiring road tax 2 months before it expires.
6) Be updated on traffic conditions in real-time
Accidents, vehicle breakdowns, or road closures can really disrupt your travel plans while traffic, red-light, and speed cameras can set you back financially if you're not paying attention. The Motorist Super App will update you on these traffic conditions and more, all in real-time!
7) A rich library of automotive news and tips
Get access to a huge archive of information on the Motorist App. How-to guides, new car release articles, and coverage of the latest automotive news in Malaysia —all at your fingertips!
8) Interact with a bustling vehicle community
Get sorted and invited to join a car group when you download the app. In these groups, users can talk to other members of their respective vehicle community about various topics such as their car, workshops, and the like!
9) Win awesome Apple products
Stand a chance to win an assortment of the latest Apple products in Motorist's current Apple Product Giveaway campaign! These include prizes such as the iPhone 14, Airpods 3, Apple Watch SE, and more! All you have to do is download the Motorist Super Automotive App and follow the steps. Find out more here!
Claim your free car valuation today!
---
Read more: Why You Should Get Special Perils Coverage in Malaysia!